Burns Original BBQ - Scholarship
Donate Here
Click HERE to order Burns world's famous BBQ sauce
Our History
Whats our Story?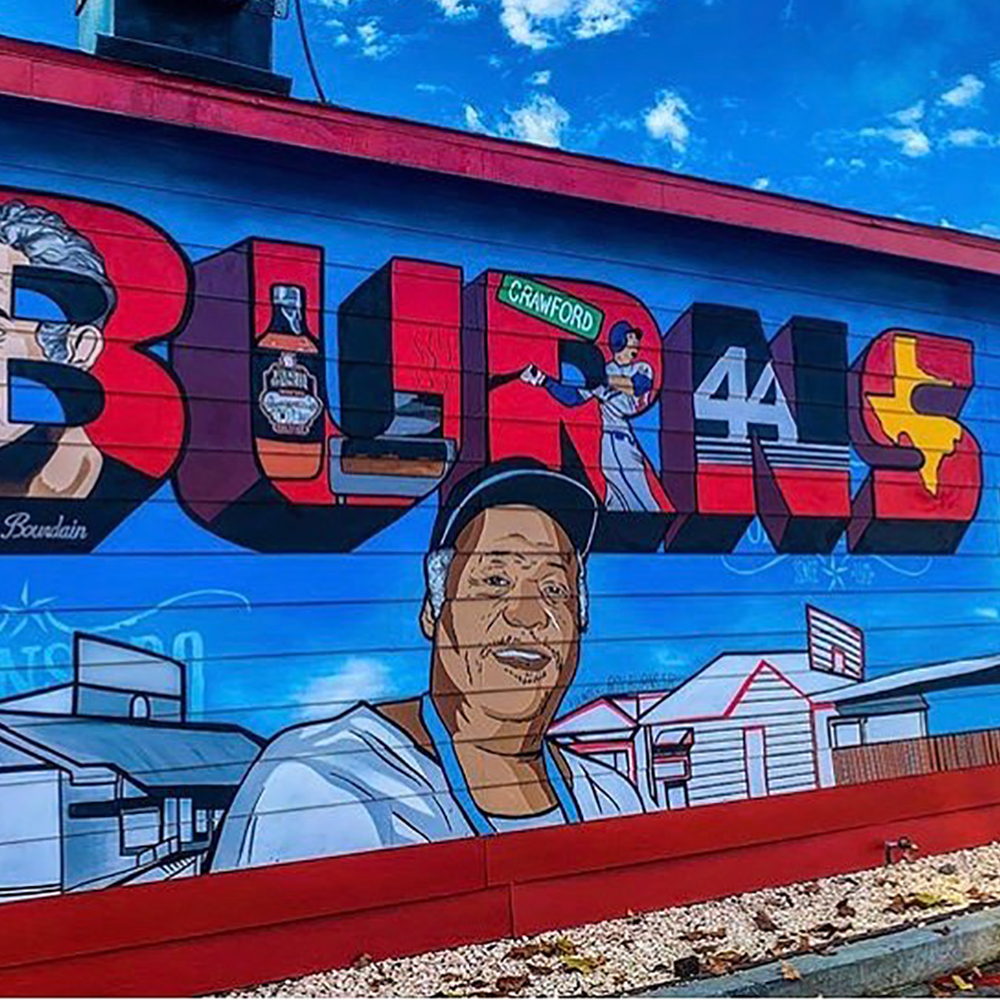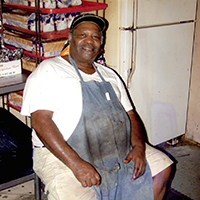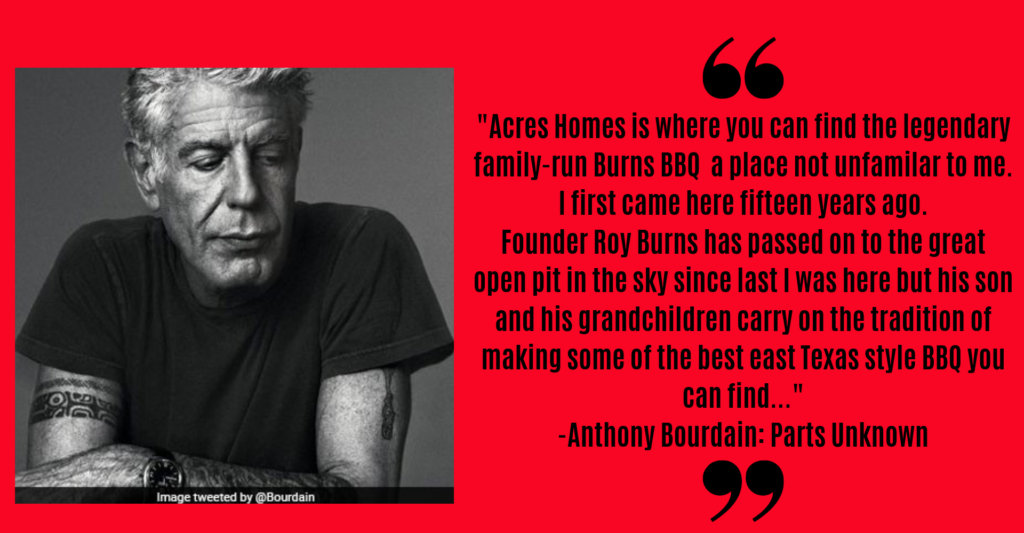 It all started in 1973 when Roy Burns Sr. started off his small local business venture selling barbecue to the acres home community in Houston Texas.
By creating his signature barbecue rub and sauce he began leaving customers satisfied causing the lines to grow longer and his business to boom. Now more than 40 years later Burns Original BBQ has steadily grown it's customer base and is still creating great food out of the original and still standing building that Roy Burns Sr. started it all in, and the delicious scent of barbecue from our woodsmoke pits still drift in the streets and passers- by can't help themselves. Being known and voted as #1 in Houston for barbecue we continue making and serving great barbecue including our signature rib sandwich and loaded baked potato. Though some renovations have been made & there have been some upgrades to the menu Burns Original BBQ continues to deliver the same great & unique taste and the same great quality service and continues to be a stepping stone for the community as years ago. Our taste remains true to its roots & we ensure the promise that "Great BBQ Lives On".
Our Menu
Take a Look Inside!
Contact Us
We'd Love To Hear From You!